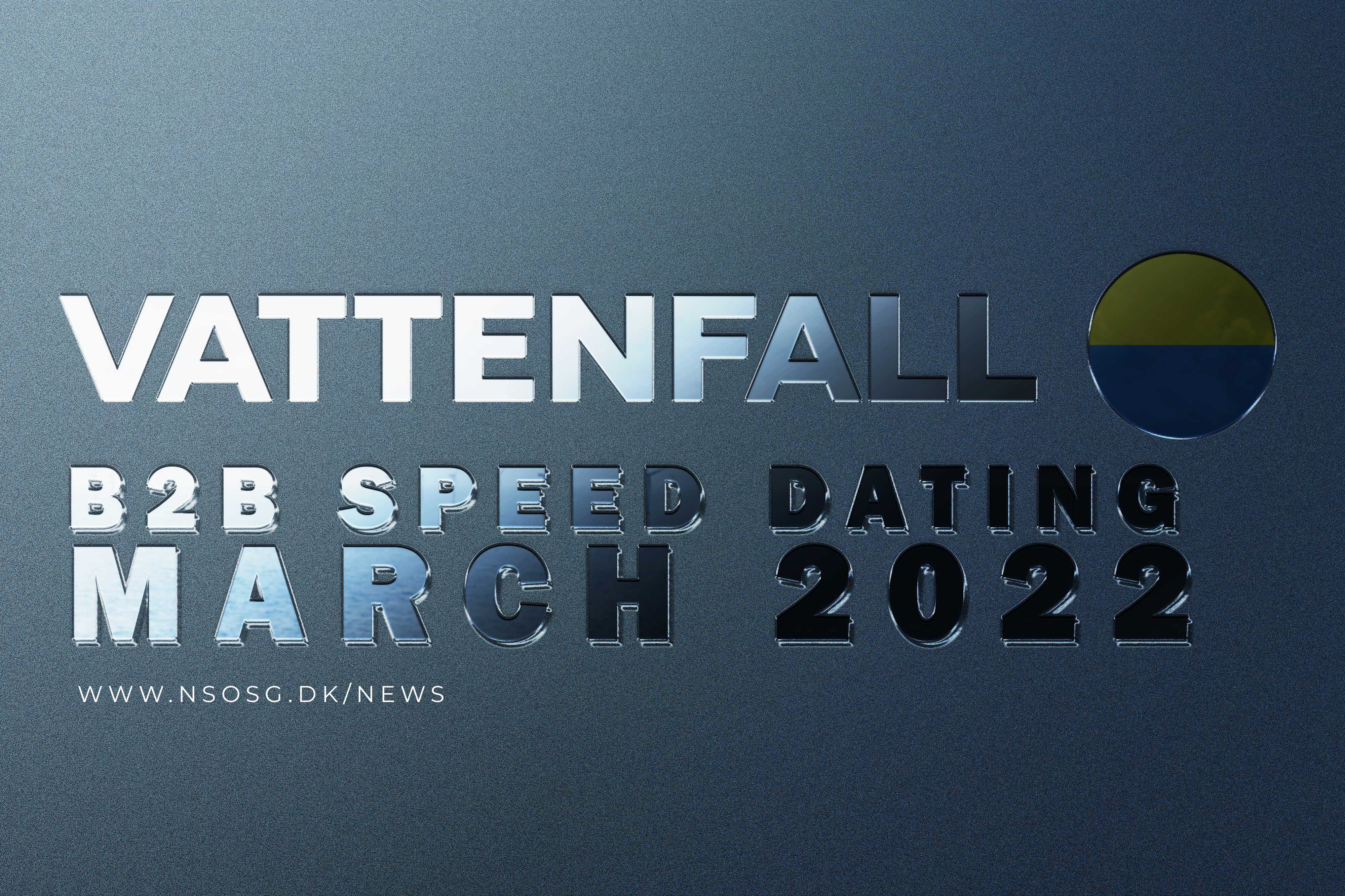 Invitation B2B event in Thyborøn Denmark
21. February 2022 - KL. 15:19
As a stakeholder in Vesterhav Nord and Vesterhav Syd wind farm project, we hereby
invite you to participate in B2B event in Thyborøn Denmark on March 31.
Vattenfall's suppliers and the local and regional business community will have the opportunity to meet face to face. The aim is to increase awareness of the opportunities available to both parties, thus making access to the obstacle much easier. Experience has shown that having a one point of contact in the local area saves a lot of resources when it comes to delivering different kinds of services.
Agenda
9.00 Welcome
9.10 Arne Rahbek from Vattenfall briefly informs about the projects
Kl. 9.20 Finn Kjelstrup Pedersen informs about Thyborøn and NorthSea Offshore Service Group
Kl. 9.35 Bent Haumann informs about HvideSande Service Group
At 9.50 Vattenfall package managers present the respective scope and contractors
At 11.00 half hour break where we get people in place for the first round of the BtB meeting
11.30 First round with a total of 4 BtB meetings of 15 minutes
12.30 Lunch, stretching legs network
Kl. 13.15 Next round with 4 BtB meetings of 15 minutes
At 14.15 15 minutes break
14.30 Last round 4 BtB meetings
15.30 Thank you and goodbye
Day before dinner
For those who arrive early the day before you are welcome to join us for dinner at Restaurant Mallemukken in Thyborøn starting at 6 PM.
Registration no later than March 11 to:
Bent Haumann email: bh@hvshavn.dk
Finn Kjelstrup Pedersen email: fkp@nsesg.dk